The official word comes from Jay Watamaniuk, Community Manager at Bioware: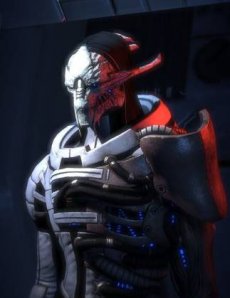 "BioWare, a division of EA, wants to let fans know that Mass Effect will not require 10- day periodic re-authentication."
He continues to praise Bioware's (now part of Electronic Arts) new anti-piracy system, which is supposed to be an improvement for the gamers: they will be able to "play the game without needing the DVD in the drive."
All fine and good, except that a new restriction popped up. With a dash of BioShock, I might add:
"This solution allows gamers to authenticate their game on three different computers with the purchase of one disc."
So 3 times a charm with Mass Effect. It's possible that Bioware was aiming for this one from the very beginning and only let the community cry havok on the forum so they would feel like the company is doing them a favor by modifying the terms.
I don't know about the favor, but do know that some people will be eager to skip on this title.