Morhaime admitted during an
interview
with MTV Multiplayer that on of his highest hopes is to have less time go by between expansion releases: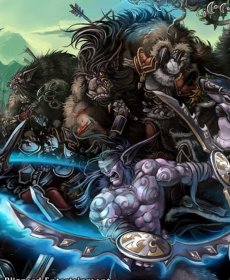 "our goal that we've talked about is to put out an annual expansion, but we haven't quite been able to do that. We had one early last year and now we're sort of late this year, but we do want to decrease the amount of time in between expansions. Although we'll probably never get it down to a year [between each one] because there's just so much content. We do want each expansion to be considered a big value for players."
" I don't think Blizzard will ever be able to do sequels of products like a "Diablo III" or "Diablo IV" on an annual basis, but we might be able to do expansions to those games close to annually."
While the quotes above may be just sweet music for the fans' ears, some would still be able to see the careful crafted arrow aimed at Electronic Arts. The mammoth publisher is well-known (if not infamous) for its yearly releases of sports games. A marketing strategy that has been widely criticized, as the games failed to prove more than a title good for the "minor changes, same high price" shelf.