The company believes that the milestone will be passed by the end of the month, due to the recent price cuts: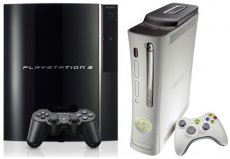 "The future of home entertainment is Xbox 360 – it's on demand, it's high definition, it's always social, it's all in one place," said Don Mattrick, senior vice president for the Interactive Entertainment Business at Microsoft. "With the New Xbox Experience we will reach the next generation of Xbox owners, 25 million and beyond. We are at a watershed moment, backed by the largest entertainment brands, with an incredible line up of entertainment unmatched in any industry."
The Xbox 360, which was launched three years ago, is currently holding the second place in the top 3 hardware sales top.
The number one console is Nintendo's Wii, having already sold 35 million units. The PlayStation 3, Xbox 360's arch rival, is still far away on third. Sony's console sold only 17 million units worldwide. However, it has also been launched one year after the 360, so analysts still give it a chance at the silver medal.