The Xbox 360 pushed around 371,000 units off the shelves, almost twice as much as the PlayStat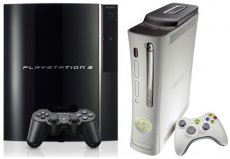 ion 3, with only 190,000 units. It appears that Sony's plan to push the console with "the best games lineup" doesn't quite work.
Microsoft must be proud of its results. The Xbox 360 ranks third is the sales top, outselling every Sony-made console. There's still no hope for further advancing in the top, with Nintendo locked tight in the first two spot.
With sale of over 800,000 units, the Wii looks almost impossible to beat. As for the number two best seller, the DS, its results place high enough to avoid any worries.
The complete hardware sales top for October is down below:
1. Wii – 803,000 units
2. Nintendo DS – 491,000 units
3. Xbox 360 – 371,000 units
4. PSP – 193,000 units
5. PlayStation 3 – 190,000 units
6. PlayStation 2 – 136,000 units