According to Nintendo, the silver DS Lite will start retailing on October 12 and its price tag will read 144 Euro. It will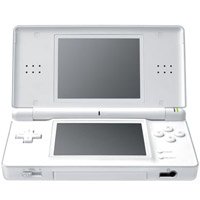 be the fourth model coming on the European market, right after the black, white and pink versions.
Such a move was to be expected, especially since Nintendo had already checked its agenda for the North American market, where a crimson DS bundle with Brain Age 2 is set to be released as an "exclusive" offer.
And now let's get back to Europe. Nintendo hopes that DS sales will pick up once again with the release of The Legend of Zelda: Phantom Hourglass, scheduled to hit the shelves on October 19.
Up till now, Nintendo has sold over 14 million DS Lite units in Europe, the company said in an official statement. Any bets on how soon will the DS reach the 3 million units milestone?