The game will debut as a Games for Windows-branded title so players can enjoy "a redesigned game interface, out-of-game client and marketplace" and Microsoft's tight grip on the matter: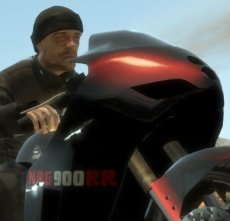 "We're incredibly proud of the deep, customizable multiplayer experience that Grand Theft Auto IV offers players, " said Sam Houser, Founder of Rockstar Games. "As we work toward the release of the PC version, Games for Windows – LIVE affords us the opportunity to seamlessly translate the multiplayer console experience for PC gamers. The service is a natural fit for the platform and we strongly believe it will help in building a strong online community around GTA IV PC."
Furthermore, Grand Theft Auto IV won't be the only top PC release to sign up with Uncle Bill.Fallout 3 (Bethesda Softworks LLC), Warhammer 40,000: Dawn of War II (THQ Inc.) and James Bond: Quantum of Solace (Activision Publishing Inc.) are only three other titles to be cuffed to the Games for Windows Live service.