"Wii MotionPlus will create that feeling again, taking game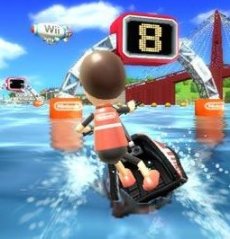 play to a new level of realism," stressed out the company. The new release is supposed to tracks players' movements in finer detail and with greater accuracy than ever before. The add-on is aimed at making games even more impressive than before, with even the slightest twist of the wrist or turn of the body being replicated exactly on the TV screen.
However, the new controller will only do its magic on games that were designed to support it. There's no need to rush and buy it, since the first such Nintendo release arrives almost two months later. The European release of Wii Sports Resort was set for July 24, while Nintendo fans in North America will have to wait until July 26.
The title will retail for $50 in the US. The price for Europe has yet to be announced.
On the other hand, early adopters could turn their attention to EA and SEGA. Both companies have Wii MotionPlus-compatible games in their line-up. EA comes with Grand Slam Tennis and Tiger Woods PGA Tour 10 and SEGA offers Virtua Tennis 2009.