The data released by the NPD Group is sure to grant enough material for speculations, and for some time. Nintendo's August sales in the US failed to meet the previous month's statistics. Both consoles sold around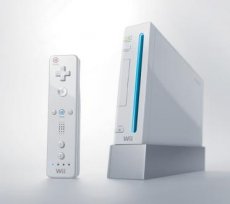 20,000 units less than they did in July.
The Nintendo Wii came down to 403,600 units from a previous of 425,000 units, while the DS sold 383,300 units (405,000 in July). Still, the consoles were impossible to be moved from the first two sports.
The only console trying was Microsoft's Xbox 360. The console managed to add 100,000 units to its July sales figures and successfully landed on the number three spot with 276,700 units.
In fact, the 360 was the only console that saw its sales pick up. We already mentioned Nintendo's losses, it's time to move on to Sony.
The PlayStation 3 still ranks last in the top and sold 30,000 units less than in July. PlayStation 2 gave its third spot to the 360 and now sits on no. 4, with 202,000 units.
The PlayStationPortable ranks fifth but it August's champion of losses, with over 60,000 less units.
Hardware Sales Top
Wii – 403,600 in August/ 425,000 in July
Nintendo DS – 383,300 in August/ 405,000 in July
Xbox 360 – 276,700 in August/ 425,000 in July
PlayStation 2 – 202,000 in August/ 222,000 in July
PlayStation Portable – 151,200 in August/ 214,000 in July
PlayStation 3 – 130,600 in August/ 159,000 in July