The Doom and Quake maker has yet to issue an official statement on the matter. However, the ESA has already issued a statement, quite similar to the one sent out last week when LucasArts decided to leave the organisation: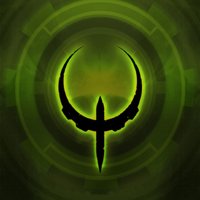 "We can confirm that id Software has decided not to renew its membership in the ESA. We admire their creativity and innovation. We also respect their decision.
The ESA continues to lead the thriving video and computer game industry. We are dedicated to protecting intellectual property, preserving First Amendment rights and fostering a beneficial environment for the entire entertainment software industry."
May is simply a bad months for the ESA. Activision and Vivendi were the first to leave the organisation, with confirmations coming on May 2. LucasArts followed a similar path one week ago. Now it's ID that's leaving.
At present time, the ESA is down to 24 out of its original 28 members and it seems like it won't stop here. Some even wonder if the ESA will still have more than 20 members by this fall.