According to a Bloomberg
report
, Sony's CEO Howard Stringer found the time to take a swing at the console constantly surpassing both the PS3 and the 360 in the hardware sales charts: the Nintendo Wii: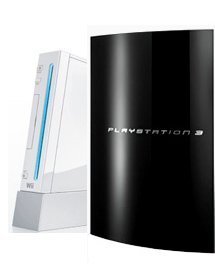 "I've played a Nintendo Wii. I don't see it as a competitor. It's more of an expensive niche game device. We're selling a lot of PlayStation 3s now and it's still the best way to buy a Blu-ray player."
Nintendo didn't bother to comment on the statement. A wise move for the company that currently holds the lead in the next-gen consoles race. After all, it's pointless to offer your point of view when the public figures do it very well on their own.
As for Sony, we know it muist be hard to see your crown go from the PlayStation 2 to the W newcomer, but be sure that things will go back to those good times when PlayStation 5 hits the shelves.