The current PSP offer is a limited-edition bundle featuring a smaller silver console, 1 GB Memory Stick, the game Daxter and a UMD with episodes of Family Guy. The price tag on the pack reads $200.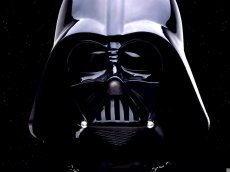 A similar console (but black this time) will be made available later this month and will cost $170. The pack will not have any extra features. Also later this month Sony will release A/V cables ($20), so user can connect the new consoles to a TV screen.
The last on the release list is the Star Wars bundle, scheduled on October 9. The pack will retail for $200 and will include a white PSP with a Darth Vader's image on the back and Rebellion's Star Wars Battlefront: Renegade Squadron.
In this new installment, Han Solo assembles a group of "battle-hardened rogues and scoundrels", which are supposed to execute some of the most secretive operations in the Rebel Alliance's war against the Galactic Empire. The Renegade Squadron will complete its missions of sabotage, rescue and retrieval all over the galaxy, ranging from the Valley of the Sith on Korriban to the remains of Alderaan.