The console will come bundled with the Blu-ray version of Spider-Man and will retail fo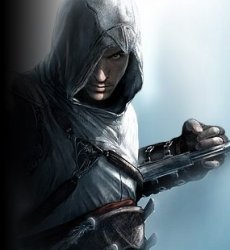 r $399 (USD/CND). Technically speaking, we're talking about the same 40GB model now retailing in Europe. The console won't play PlayStation 2 titles; it features only 2 USB ports and no slots for Compact Flash, Memory Stick, and SD Cards.
It seems that Sony decided to place its bet on this season's line up to make up for the lack of backwards compatibility.
"This holiday season we'll be able to offer attractive retail pricing with a broad portfolio of outstanding games including Ratchet & Clank Future: Tools of Destruction, THE EYE OF JUDGMENT, Uncharted: Drake's Fortune, Heavenly Sword, Call of Duty 4: Modern Warfare, Assassin's Creed, Hazeand RockBand," said Jack Tretton, President and CEO, SCEA
So, if you still want to buy a 40 GB PlayStation 3, go to the store on November 2.
As expected, Sony also announced a price drop for its 80GB PlayStation, which will retail from now on for $499, instead of $599. The company didn't mutter a word on whether the bigger model is on the death row and will only be on sale until the sticks are cleared out or not. Up to this point the announcement reflects the European strategy perfectly, so don't be amazed if such an announcement follows soon.