And Peter Molyneux's studio fulfilled its promise, as stated on its
official site
: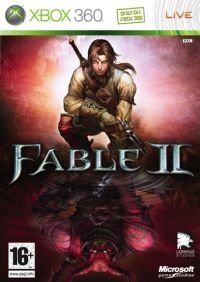 "Terrific news! Lionhead and Microsoft Game Studios confirmed today that the online co-op "Fable II" multiplayer feature update is confirmed for a first day free download on Xbox LIVE, worldwide (21st October). We are pleased to provide "Fable II" fans around the world with the chance to hop in and out of their friend's "Fable II" worlds, to meet their heroes, dogs, spouses and experience Albion, together online."
Fable 2 becomes available at retailers throughout North America on October 21 and across Europe on October 24.
The game ships in two versions. The standard edition of the game retails for $59.99. The Fable 2 Limited Collector's Edition release will be $69.99.
The Fable 2 Limited Collector's Edition will now include the following content:
– Fable 2 game disc
– Bonus DVD with new 'Making-of' Feature
– Bonus in-game content (requires Xbox LIVE®)
– 'The Hall of the Dead' Dungeon
– 'The Wreckager' Legendary Cutlass Weapon
– Spartan armor and energy sword