The World of Warcraft marked its success on the market by an impressive sales record of 2.25 million sold units. No need for further comment, the figures say it all. The original game came far behind, with less than half of the sales figures: 914,000 units.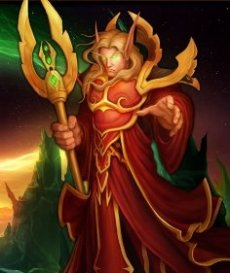 The number third occupant seems to be suffering from the same "half syndrome", as The Sims 2 Seasons Expansion Pack only managed to push 433,000 units off the shelves. Yes, that's around half the sales of Blizzard's MMO.
Activision's Call of Duty 4: Modern Warfare came on fourth and is one of the two last non-Electronic Arts game featured in the Top 10, alongside Microsoft's Age of Empires III on ninth.
All in all, Electronic Arts got 6 place out of 10. The bad news is that, except for Command & Conquer 3, all those titles were Sims 2-related.
1. World of Warcraft: Burning Crusade – Blizzard (2.25 million)
2. World of Warcraft – Blizzard (914,000)
3. The Sims 2 Seasons Expansion Pack – Electronic Arts (433,000)
4. Call of Duty 4: Modern Warfare – Activision (383,000)
5. Command & Conquer 3: Tiberium Wars – Electronic Arts (343,000)
6. Sim City 4 Deluxe – Electronic Arts (284,000)
7. The Sims 2 – Electronic Arts (281,000)
8. The Sims 2 Bon Voyage Expansion Pack – Electronic Arts (271,000)
9. Age of Empires III – Microsoft (259,000)
10. The Sims 2 Pets Expansion Pack – Electronic Arts(236,000)