According to NPD data for the week ending on September 1, NCSoft 's Guild Wars: Eye Of The North had to step down and be pleased with being number 2, while Sega scored a good 5th position with Kingdoms, the expansion pack for Medieval II: Total War.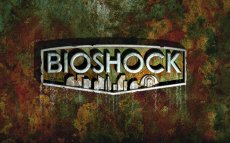 And now, let's talk about those franchises that seem to be glued to these charts. Blizzard's World Of Warcraft got the 3rd spot and grins happily because the only game that could've surpassed it is its own expansion – World Of Warcraft: Burning Crusade.
Electronic Arts got three positions in the top. The Sims 2 Deluxe ranks 5th and its H&M Fashion Stuff pack is on number 10. Hopefully, we won't get to see it in the next top 10. Tiger Woods PGA Tour 2008 is on the 8th step of the ladder.
1. BioShock – 2K Games
2. Guild Wars: Eye Of The North – NCSoft
3. World Of Warcraft – Blizzard
4. World Of Warcraft: Burning Crusade – Blizzard
5. Medieval II: Total War Kingdoms – Sega
6. The Sims 2 Deluxe – Electronic Arts
7. Civilization IV: Beyond The Sword – 2K Games
8. Tiger Woods PGA Tour 2008 – Electronic Arts
9. Two Worlds – Southpeak Interactive
10. The Sims 2 H&M Fashion Stuff – Electronic Arts