The content pack will take the player to Knothole Island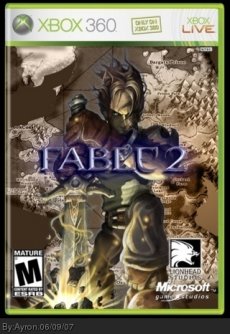 and have him face the trials of the three shrines to bring back the sunshine to the land. For now, the tropical landscape is everything you wouldn't wish for a summer vacation:
"The remote island of Knothole is dying: its golden sands and lush vegetation are covered with snow, its people freezing, its treasures buried."
In addition to this premium pack (800 Microsoft Points), Lionhead will also release a free co-op pack. The latter will allow players to team up in fights even though one of them has the Knothole pack and the other doesn't. As expected, the new quests and items found in the KI pack will become available in co-op only if both players have downloaded and installed it.
Lionhead announced that Fable II is now the fastest selling RPG on Xbox 360. The game was released on on October 21 and sold more than 1.5 million units during its first two weeks on the market.