Needless to say, the top three places went "Wiiii!", with Mario Kart and Wii Play right behind the Smash Bros.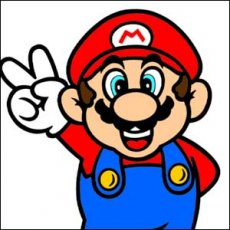 The fourth and fifth places went willy-nilly to Xbox 360, because it's hard to refuse two games pointing their machine guns at you: Rainbow Six Vegas 2 and Call of Duty 4: Modern Warfare. And Speaking of Xbox 360, Halo 3 still hasn't made it out of the top, although Master Chief barely made it to the tenth place.
Things are pretty quiet in the Sony camp, where the PlayStation 3 brought no top 10 title to the table. The good console title was given to the PlayStation Portable, for its seventh place with Crisis Core: Final Fantasy VII.
The complete top is down below:
1. Super Smash Bros. Brawl – Nintendo Wii
2. Mario Kart – Nintendo Wii
3. Wii Play – Nintendo Wii
4. Rainbow Six Vegas 2 – Xbox 360
5. Call of Duty 4: Modern Warfare – Xbox 360
6. Super Mario Galaxy – Nintendo Wii
7. Professor Layton and the Curious Village – Nintendo DS
8. Carnival Games – Wii
9. Crisis Core: Final Fantasy VII – PSP
10. Halo 3 – Microsoft Xbox 360