EA Chicago's best known games are Def Jam and Fight Night. The studio had been working on a new Marvel fighting game and had around 150 employees.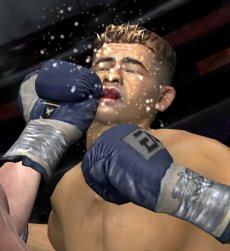 In a memo penned by EA Games president Frank Gibeau, the studio had to be closed down simply because its profitability was nowhere to be seen now or in the near future:
"Unfortunately, EA Chicago hasn't been able to meet that standard. The location has grown dramatically in the past three years while revenue from the games developed there has not. The number of employees has grown from 49 in 2004 to 146 people currently in the new facility in downtown Chicago. As it stands, EA Chicago has no expectation of hitting our profitability targets until FY2011 or later."
The memo also mentions that a part of the Chicago studio employees will be offer similar positions at other EA locations, while the rest would get severance and outplacement assistance.
Any bets on how soon will EA dismantle Bioware, its latest acquisition?