The game will be developed by Chinese company NetDragon Websoft, backed by the American mammoth Electronic Arts. No, that's not the bad news, but here it comes: Dungeon Keeper Online will become available only in China, including Hong Kong, Taiwan and Macau. At least that's the plan for the time being: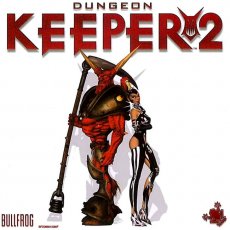 "We are delighted to enter into an agreement with EA in the development of our first 3D MMORPG," said Liu Dejian, Chairman and Executive Director of NetDragon in a press release. "Capitalizing our strength to create a strong gaming experience, powerful operating platform and unmatched expertise within China's online game market, we are confident that Dungeon Keeper Online will not only become successful in the Greater China region but also achieve remarkable results overseas."
Neither NetDragon nor EA would talk openly about the game. The only information available at this time is that Dungeon Keeper Online will be NetDragon's "first 3D massively multi-player online role playing game", fully based on the DK content, such as themes, characters and so on.
Additional data will pop up in the (near) future, but chances are you'll only understand them if you speak Chinese.

All in all, it's rather clear that EA is not eager to challenge the Western MMO king with this title. World of Warcraft dominates the US and European gaming world, so the Sims company now tries to conquer some online territories on its own.