The European offer consist in a special edition Spider-Man PSP bundle. The package contains a red and black ( black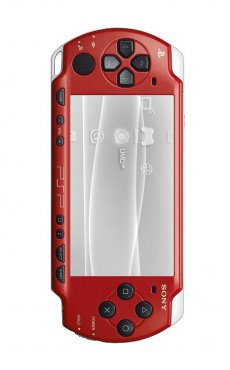 buttons and a black back to be exact) PSP Slim and Lite , a copy of Spider-man 3 the game, and Spider-man 3 movie UMD.
The same deal is said to apply for the previously-announced Simpsons bundle: the expected yellow console, the Simpsons game and movie. Both bundles are exclusive to Europe.
As for Japan, the deal is slightly different: the "deep red" PSP model will feature no other colors. The bundle features a pouch, hand strap, and 32MB memory stick, while additional items may include a Sig TV tuner, a stand, and a 1GB memory card.
The Japanese pack will be released on December 13.