The latest man to fill in for the position of "former GS editor" is Jason Ocampo. Ocampo has been with the site for over four years. He chose not to disclose his future plans.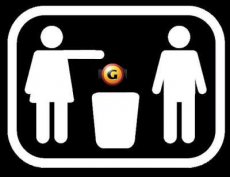 Ocampo's statement leads everyone to believe that his departure and the reviewer Jeff Gerstmann's firing have nothing to do with each other. Still, he is the fourth Game Spot veteran to leave the site after the scandal:
"I do want to say it was not something I was thinking about or planning. Three weeks ago, I had no idea I would be leaving and… [I had an opportunity and] it was time to move on. It was the hardest decision I think I've ever made in my life."
The "Gerstmann-gate" scandal began back in November last year, when 10-year veteran Jeff Gertsmann was controversially dismissal from GameSpot. Rumor had it that the main reason behind this was the poor mark he gave to he gave to Eidos' Kane & Lynch, a game heavily advertised on the site.
The dismissal was soon followed by several resignations, including Frank Provo, Alex Navarro and Ryan Davis.