First of all, Profile 2.0 will enable PlayStation 3 users to feast their eyes and years on downloadable bonus scenes, interactive movie-based games, trailers, shorts, subtitles. Ringtones will also be part of the offer.
The list of features to accompany the update includes the following: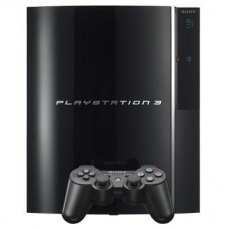 – Resume play will enable PS3 system to start playing a Blu-ray disc and DVD at the point it was stopped, even if the disc had been removed.
– Audio Output Device will be a new Remote Play setting, enabling PSP to serve as a remote control for music played through PS3.
– PS3 system's Internet browser will be enhanced: Video files directly linked from a Web page will be able to be streamed, and the browser's view speed will be improved.
– DivX and WMV format videos that are larger than 2GB will be playable.
– Mosquito Noise Reduction will be added as an AV setting in the control panel of the DVD/BD player for improved movie playback.
Sony wouldn't offer a clear release date for the new firmare, but did admit that it should arrive in "late March".