The ESRB assigned the following content descriptors to Manhunt 2: Blood and Gore, Intense Violence, Strong Language, Strong Sexual Content and Use of Drugs.
As it follows, Rockstar was quick to take the stage and announce that the game will be released in North America on October 31, 2007 on PlayStation 2, PlayStation Portable and Nintendo Wii.
"Manhunt 2 is important to us, and we're glad it can finally be appreciated as a gaming experience. We love the horror genre. Manhunt 2 is a powerful piece of interactive story telling that is a unique video game experience. We think horror fans will love it." (Sam Houser, founder and executive producer of Rockstar Games)
The recent re-rating of the game is the end of Rockstar's nightmare in the US, a nightmare that has been lasting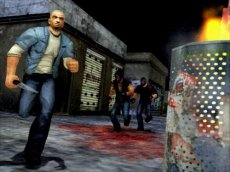 for over two months. Back in late June the Entertainment Software Ratings Board decided to rate the game "Adults Only", thus making it actually impossible for Rockstar to successfully launch the game.
First of all, it narrows the games' audience, as AO are supposed to be played by persons 18 years and older. Furthermore, retailers tend to avoid such games and rather choose titles considered more "harmless". Best Buy, GameStop and Wal-Mart refuse such titles and only go as far as Mature-rated games.
Most important, both Sony and Nintendo have a clear policy: "No AO games on our platforms!". In the end, it all added up to midget-size sales figures.
With the ESRB's decision in its pocket, Rockstar now stands a better chance of getting British authorities to be more lenient. Company officials appealed to the Video Appeals Committee and hope the latter would lift the ban the game was "awarded" back in mid-June by the British Board of Film Classification.