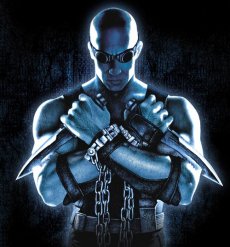 According to Atari's plans, Assault on Dark Athena will be delivered to PC, Xbox 360 and PlayStation 3 gamers.
"It's very exciting to have Assault on Dark Athena as part of Atari's 2009 publishing line-up," said Phil Harrison, President of Infogrames Entertainment, the parent company of Atari. "The first game in the series was a landmark in action gaming and the outstanding team at Starbreeze are creating a feature-packed follow-up which will delight fans and new players alike."
The game was dropped right after the Blizzard-Activision merger and it seemed that it luck had run out. However, Atari seems convinced that the title could prove a hit if released once again.
Atari stated that the game won't be released just as a remake of Escape of Butcher Bay. The Chronicles of Riddick: Assault on Dark Athena contains a brand new full-length campaign, aside from the original script.
In The Chronicles of Riddick: Assault on Dark Athena the player takes the role of Riddick, as played by Vin Diesel, using stealth and action to overcome the merciless crew of the predatory Merc-ship Dark Athena which awaits its prey in the dark reaches of space. Cheating death through a series of spectacular battles and events, Riddick will fight for his life amid a storm of malevolence and horror.