Bethesda's RPG is scheduled to become available on October 28 in North America and on October 31 in Europe.
The announcement also bears a handful of interesting features: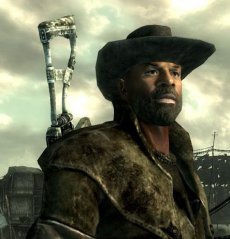 – Limitless Freedom! Take in the sights and sounds of the vast Capital Wasteland! See the great monuments of the United States lying in post-apocalyptic ruin! You make the choices that define you and change the world. Just keep an eye on your Rad Meter!
– Experience S.P.E.C.I.A.L.! Vault-Tec engineers bring you the latest in human ability simulation — the SPECIAL Character System! Utilizing new breakthroughs in points-based ability representation, SPECIAL affords unlimited customization of your character. Also included are dozens of unique skills and perks to choose from, each with a dazzling variety of effects!
– Blast 'Em Away With V.A.T.S.! Even the odds in combat with the Vault-Tec Assisted Targeting System for your Pip-Boy Model 3000! V.A.T.S. allows you to pause time in combat, target specific body parts on your target, queue up attacks, and let Vault-Tec take out your aggression for you. Rain death and destruction in an all-new cinematic presentation.
In the mean time, keep in mind that Fallout 3 will require at least this configuration to run:
– Windows XP/Vista
– 1GB System RAM (XP)/ 2GB System RAM (Vista)
– 2.4 Ghz Intel Pentium 4 or equivalent processor
– Direct X 9.0c compliant video card with 256MB RAM (NVIDIA 6800 or better/ATI X850 or better)