Basically, the faulty
2.40 firmware
turned consoles into devices impossible to use. The piece of software was soon pulled off from the downloads area.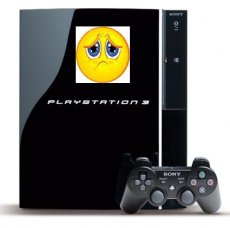 CVG reports that the new update should arrive this week and patch things up for Sony:
"According to customer support, firmware version 2.41, which should be clear of all errors, will out "midweek", although Sony is yet to make an official announcement to confirm that."
Needless to say, this patch will be a big challenge for the PlayStation 3 maker. One more disaster like the 2.40 firmware release and Sony can kiss goodbye at least some chances to move ahead in its race against Microsoft's Xbox 360.
Everyone expect gamers to get over this mishap before the fall, when Sony has a solid game line up waiting to be unleashed upon the stores. However, the company should expect everyone to remember it the next time it makes a bad move.