Sony also did play around with its price policy and decided to retail the new model for 399 Euro, while the 60 GB console will have a price tag reading 499 Euro.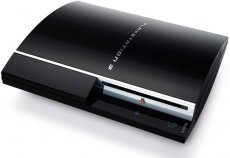 A new model at a significant lower price is good news in theory. But then again, the 40 GB console has been stripped off a handful of feature and might not look as appealing as it was when you were reading the first two paragraphs.
The first feature that didn't make the list is the backwards compatibility with PlayStation 2 titles, followed by a severe cut in the USB ports department. Only two such port will be available, instead of the previous four. Also, there will be no slots for Compact Flash, Memory Stick, and SD Cards.
Worst of all, it seems that this will be the only model available in Europe after Sony clear out the old stock.
Frankly speaking, the first thing that comes to mind when reading about Sony's new offer is "lack of demand". The PlayStation 3 being too pricey and offering too little in terms of games was clear since day one. Now the Japanese giant comes with a better price in hope that it would make the product more appealing, be it this this model or the 60 GB one, now labeled as an "endangered species".
It might just be that Sony hopes to clear up existing the stock of existing console by spreading the word that we're talking about a limited offer. Then it will go on selling the 40GB one for a while, and then replace it once again with a new model. However, if Sony doesn't score big with its fall games line up, the hardware marketing won't do much good.