The closing of the acquisition is subject to the fulfillment of customary terms and conditions, including regulatory approval. At present time TT Games has two primary operations: the game developer Traveller's Tales and publisher TT Games Publishing.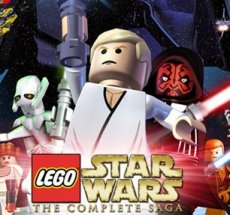 "Warner Bros. has an extraordinary track record in nurturing and developing intellectual property in television, in movies and now in games," said Tom Stone, managing director of TT Games Publishing. "That history combined with their world class distribution muscle promises a very exciting future for all of us at TT Games."
TT Games was formed two yeas ago, as the merger of the developer Traveller's Tales and publisher Giant Interactive Entertainment. Traveller's Tales has been on the market for 18 years and its games sold over 42 million copies across all major platforms.
However, the developer is mostly-known for its Lego Star Wars games. The firs installment in the series hit the shelves in 2005, followed by "Lego Star Wars 2: The Original Trilogy" in September 2006. The latest addition to the list is "Lego Star Wars: The Complete Saga".
Currently, the developer is working on "Lego Batman: The Videogame" and "Lego Indiana Jones."