"With N-Gage we're offering a seamless experience for people around the world to try and buy games that are engaging, accessible and have wide appeal," said Jaakko Kaidesoja,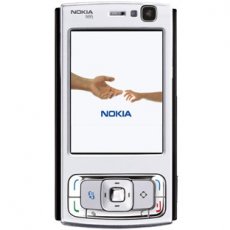 vice president of games, Nokia. "We're very excited to get this into the hands of our customers, because with them we will shape the future of mobile gaming."
Nokia users can now find, try and buy high-quality made-for-mobile games directly from their mobile device. Also, they can also connect with one another through the N-Gage Arena community.
Still, only a handful of devices are compatible with the service. The list inlcudes Nokia N81, Nokia N81 8GB, Nokia N82, Nokia N95, and Nokia N95 8GB. Those interested in trying out the service should download the N-Gage application via the N-Gage website on their mobile device or PC.
The Finnish phone maker said that the games are expected to cost between 6 and 10 Euros.
The first games to be featured on the service are the following:
– FIFA 08 by EA Mobile
– The Sims 2 Pets by EA Mobile
– Brain Challenge by Gameloft
– Asphalt 3: Street Rules by Gameloft
– World Series of Poker Pro Challenge by Glu Mobile by Nokia Publishing
– Hooked On: Creatures of the Deep by Nokia Publishing
Nokia stated that the upocoming games list includes Tetris and The Sims 2 Pets by EA Mobile, Block Breaker Deluxe and Dogz by Gameloft, Snakes Subsonic, Space Impact: Kappa Base and Mile High Pinball by Nokia Publishing.