The lawyer threatens to block the release of Grand Theft Auto IV if certain scenes aren't deleted from the game. Here's what Thompson had to say in his ultimatum to Take Two Chairman Strauss Zelnick: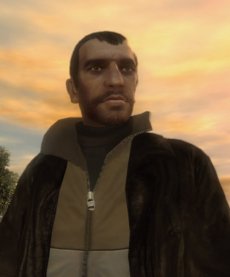 "[…] the first killing mission of the "hero" of the game, Niko, is to kill a certain lawyer. When Niko comes into this lawyer's office, having used subterfuge to do so, Niko pulls a gun on the lawyer who says that the firm supports the second amendment and that 'Guns don't kill people. Video games do.'
The fact that the lawyer, killed on Niko's first mission, would bring up video games, makes it clearly a reference to me…"
But wait, it's not over yet:
"Now you have descended this low – using one of your games to threaten my physical safety… Failure to comply with the deadline… will result in my having to take necessary and proper means to stop release of the game which targets me personally… given the copycatting of violent games…"
Our bet is that Take Two will kindly ignore the request and leave Thompson to take matters to court. Legally speaking, he doesn't stand much change of winning the case. On the other hand, a new scandal means free advertising for the game and better sales.