Of course, the figures include all copies shipped for the three major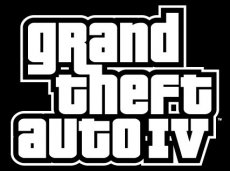 platforms (Xbox 360, PlayStation 3 and PC):
"Take-Two led off fiscal 2009 with somewhat better than expected performance. Our sales reflected the continued strength and diversity of our portfolio of top franchises, including Grand Theft Auto IV, Carnival Games, NBA 2K9 and Midnight Club: Los Angeles. Consumers will continue to be highly selective in their purchases, including interactive entertainment. We need to deliver innovative, exceptionally compelling products to compete for this more limited consumer spending, and we are confident in our ability to do so," said Strauss Zelnick, Chairman of Take-Two.
Still, it would've been much more interesting to know just how many GTA IV copies were actually sold, but that's a bit of info that will only come out when Take Two feels proud enough about it.
In the mean time, there's some good news for Xbox 360 gamers: the company stated once again that the next GTA IV downloadable content and the end of October have a lot in common. Let's hope they keep their word.