It was 12 years ago (on august August 31 to be exact) that the first Command & Conquer hit the stores in search of fame and glory. In order to start the celebration with a bang, Electronic Arts decided to re-release the game without a price tag: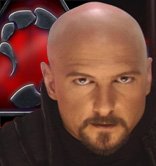 "To kick the celebration off, today we have a special surprise which we are certain new and old Command & Conquer fans will enjoy. We are providing the original Command & Conquer as a free download, compatible for Windows XP! This is the same version included with the collectors pack Command & Conquer: The First Decade, and is now available for you to download for free!"
The download page is camped here.
As for Ubisoft's triad (Prince of Persia Sands of Time, Far Cry and Rayman Raving Rabbids), the company must've decided that giving away games packed with various ads was the best (or only) way to see them back into the spotlight. Let's face it: the Prince is pretty old (it was originally launched back in 2003), and FarCry is not much younger either. Plus, the life of a FPS is a short one if your name is not Counter-Strike.
The games are now available on FilePlanet. Be advised, though, that all of the are for US residents only and require a Ubisoft account.