What's more, the games are also expected to make their way onto Microsoft's more or less forgotten music player, the Zune. Don't get your hopes up for the time being, as current games are created in XNA Game Studio 2.0 and Zune compatibility will only come as a feature starting with the 3.0 version, set to be released this Spring:
The games already released on the Xbox Live are the following: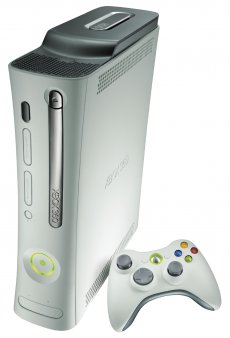 – "JellyCar." Created by Walaber from the United States, this game is about driving a squishy car through squishy worlds, trying to reach the exit.
– "Little Gamers." This is a 2-D high definition action side-scroller based on the famous Web comic "Little Gamers" created by Loïc Dansart, a 24-year-old software developer from Belgium.
– "The Dishwasher: Dead Samurai." An intense 2-D action platform game created by James Silva from the United States, "The Dishwasher: Dead Samurai" has a unique, highly stylized look and fast and fluid action.
– "TriLinea." This puzzle game created by Edison S. Prata Jr., Renato Pelizzari da Silva and Davi da Silva Prata from Brazil mixes fast-paced action with strategy.
– "RocketBall." Created by Tyler Wanlass, Patrick Murty and Todd Barrons of the United States, this neighborhood game of dodgeball explodes onto the street with fast-paced multiplayer action.
– "ProximityHD." This game, created by Brian Cable from the United States, takes the essence of strategy games — battles for control of territory and armies — and distills it down to a simple, easy-to-understand set of rules for casual players.
– "Culture." Created by independent game development company Hidden Path Entertainment from the United States, "Culture" contains challenging games and puzzles based on beautiful flowers.
Needless to say, Microsoft's hopes related to this program are high, with neither Sony nor Nintendo having such a project on their next "to do" list.