According to an announcement from Criterion Games, Burnout Paradise The Ultimate Box will be making its first tire marks on PC in February 2009: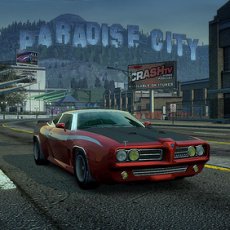 "Like both the PlayStation 3 and Xbox 360 versions, this product combines the original Burnout Paradise with all the incredible support content we've developed so far! That means our Cagney Pack update, the Bikes Pack and the forthcoming Party Pack are all included."
"When the full game's released in Feb '09, we want all our PC players to be sure it runs perfectly on their system, before they commit to buying it. We also love the game and feel confident that if you try it, you'll want to sign up for more!"
So a console game arrives on PC as well. Now that's bad news for all the doom sayers claiming that the PC was soon to be extinct as a gaming platform.