The Xbox 360 exclusive RPG will be released on October 21 and those eager to a quick online bruising will just have to head onto the Xbox Live Marketplace and download the fix.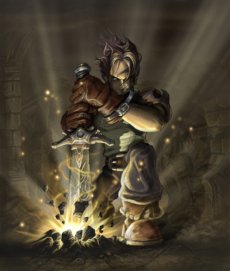 Lionhead's
announcement
on the Fable II Dev Blog is clear:
"Remember a couple of days ago (or was it a week) where on a blog it was mentioned that Fable II would be shipping 'without' Online Co-op? And remember we said we were busting our balls to get it ready in time for a 'Day One' release? Well – news folks! It looks like we've done it…for all of you who are connected to Xbox Live, when starting up your copy of Fable II . So all of you getting upset and all, you wouldn't even have noticed… Sort of. Well done to the team."
Fable 2 will be released in the US on October 21. Europe gets the game on October 24, while Japan will have to wait until December 18 to get in line in stores.
The standard edition of the game is already available for pre-order and features a price tag reading $59.99, while the Fable 2 Limited Collector's Edition release will be $69.99.