According to the company's statement, the beta test had to be put on hold for a while due to the high levels of traffic, which drove the server right into the ground: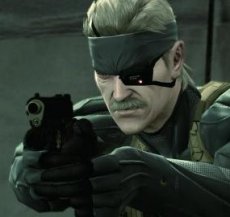 "we regret to inform you that due to extraordinary levels of traffic from all around the globe, we have been unable to run the service to the level we expected.
As a temporary measure, we will be suspending the public beta test and restart it once we stabilize our server.
We would like to apologize for all inconveniences as well as confusion caused."
Konami added that the restart date will be announced tomorrow at 08:00(CEST). Also, the company decided to modify the date of the beta test closure. The test is now to end on May 11, while the initial termination date was 5 days earlier, on May 6.
Could the 5 extra days be a hint on the day that Metal Gear Online beta will become available again? Should we bet on April 26?