The name might be new, but the map itself should be familiar to Halo hardcore fans fans. The release is a remake of Chill Out, a map originally released as part of Halo 1.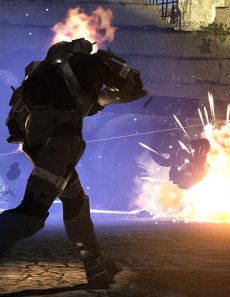 The official announcement goes like this:
"Beginning on July 7, there will be a 48-hour long seven-player FFA playlist in Halo 3's Matchmaking where you can turn the calendar back to 2001 and control Rockets, Invis and Snipe.
For now, Cold Storage will be implemented in regular rotation in playlists that require the Legendary Maps. To avoid confusion, playlists that previously required the Legendary Maps will now remind players that they need "all Maps" to participate, and since Cold Storage is free, it shouldn't be a big deal for you to grab the map on July 7 and then return to your regularly scheduled business in SWAT."
In addition, Bungie also uploaded new gamer pics and a Bungie Day dashboard theme on Xbox Live Markeplace, as well as dropped the Legendary Map Pack yo only 600 Microsoft Points.