The outstanding result is the sum of worldwide sales on the PC, Mac and Nintendo DS since Spore hit the shelves, on September 7.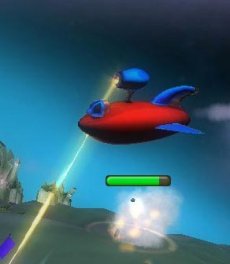 " Spore is a hit, " said Frank Gibeau, president of the EA Games Label. " Will Wright ' s latest delivers an incredibly diverse game that appeals to casual gamers and the core alike. We ' re off to a great start moving into the holiday season and believe Spore will deliver a platform of creativity for gamers of all stripes for years to come. "
In addition, Spore ahs also gone looking for fans on the mobile phone market, with the iPhone being top of the list.
Electronic Arts was also happy to remind everyone that Spore fans used the creativity tools in Spore to populate the universe with more than 25 million creatures, now available for viewing on Sporepedia.
These given the facts, we're sorry to inform you that EA's SecuROM policy is more than likely to continue unless some good lawyers come to help the consumers in a recently filed class action lawsuit.