Fabrice Pierre-Elien, business development manager at Ubisoft, is convinced that the company's future should revolve more around new IPs. At least, that's what he told
GamesIndustry
in an interview: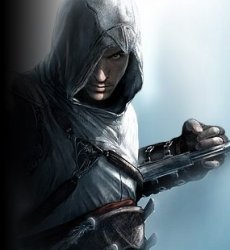 "One of our corporate goals is to create new IP, and we've been very successful in launching some of them in the past few years. It's something we're very keen on, at a global corporate level.
So our studios are creating new IPs, we're also creating new IP with excellent partners – we feel it's important to have some fresh air in the portfolio.
Just to churn out sequel after sequel, we have done that in the past as well, and we are still very keen on establishing franchises – but we take the time in between those sequels to make the best possible game, not just another title of which the previous edition was out twelve months ago."
No future project have been unveiled, nor will they be in the near future. It's Christmas shopping season, every publisher on this planet is busy pushing games off the shelves, not making room for new ones in the news.