Up till now, users could only go to the online mall only if they had a PlayStation3.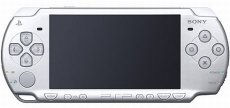 But, seeing that the console sales still rate somewhere between "sluggish" and "there's a lot of room for improvement", the company must've thought that other virtual doors had to be opened in order to keep a steady flow of customers.
"PlayStation Store for the PC will give the millions of PSP users who do not yet own a PS3 access to PlayStation Network, and enhance the online entertainment experience for users who own both a PSP and PS3 whether they are at home or on the road," said Peter Dille, senior vice-president, marketing and PlayStationNetwork, SCEA.
PlayStation Store, the newly-unveiled service, is available via the PlayStation Networks Downloader, an app users will have to download and install on their computers. From there on, they're free to browse through the store and take their pick, whether it's games, demos, game trailers and movies.
The PlayStation Store features both classic PlayStation titles (JetMoto, Crash Bandicoot), as well as new PSP titles (Gangs of London, WipEout Pure). Sony also promised that a bunch of titles will bear the "PlayStationStore exclusive" badge, such as Syphon Filter: Combat Ops ($9.99)
The PlayStation Networks Downloader is available here.