The two console were close in the charts, with Microsoft's console winning only by an extra 900 units. The console is one year older than the PlayStation 3, it went past its peak and still performs better on the market. That's something that should be causing a bit of insomnia at the Sony headquarters.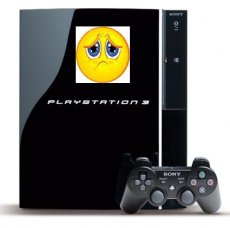 The first two steps on the podium went to Nintendo. As expected by everyone, the Wii was crowned once again, with the DS following on second. Far behind (but on third spot) was the PSP.
1. Wii – 714,200
2. Nintendo DS – 414,800
3. PSP – 192,700
4. Xbox 360 – 188,000
5. PlayStation 3 – 187,100
6. PlayStation 2 – 124,400
The software charts showed the trimph of Grand Theft Auto IV. The game took the gold (Xbox 360 version) and the bronze medal (PlayStation 3), with Mario Kart Wii managing to squeeze in on the second place.
Still, April was a very good month for Nintendo: the company got 5 of its games in the top 10:

1. Grand Theft Auto IV (Xbox 360) – 1,850,000
2. Mario Kart Wii (Nintendo) – 1,120,000
3. Grand Theft Auto IV (PlayStation 3) – 1,000,000
4. Wii Play (Nintendo) – 360,000
5. Super Smash Bros. Brawl (Nintendo) – 326,000
6. Gran Turismo 5: Prologue (Sony) – 224,000
7. Pokemon Mystery Dungeon: Explorers of Darkness (Nintendo) – 202,000
8. Pokemon Mystery Dungeon: Explorers of Time (Nintendo) – 202,000
9. Guitar Hero III: Legends of Rock (Wii) – 152,000
10. Call of Duty 4: Modern Warfare (Xbox 360) – 141,000