"Content will be suspended for two weeks while the improvements are carried out but users can look forward to a special update in mid-April," reads a statement from the PlaySttion maker.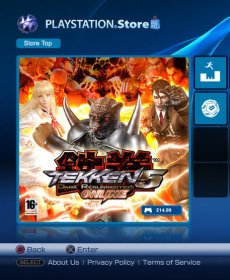 "There will be no weekly content updates between now and the re-launch, although users can still download content from the back catalogue, such as Warhawk and Gran Turismo 5 Prologue. "
According to Sony, the wind of change blows from survey last year which showed that many PlayStation Store users wanted two things: better interface and easier navigation.
The company also added that the PlayStation Store revamp will not affect PlayStation Network accounts or the virtual wallet system.
So it's update time on Sony's agenda. It would be interesting to see how well will this go and how pleased will the users be in the end.