The list of celebrities scheduled to walk on Uprising's red carpet includes the following: Jamie Chung, (Dragonball Evolution), Ric Flair (16-time world heavyweight wrestling champion), Malcolm McDowell (Heroes, Clockwork Orange, Wing Commander), Jodi Lyn O'Keefe (Prison Break), Holly Valance (Neighbours), Gemma Atkinson and Ivana Milicevic.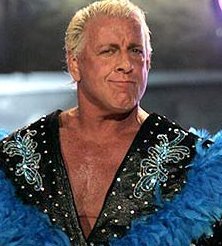 Ric Flair will be filling the army boots of Commander Hill, a commander players will have to take on in the new Commander's Challenge mode:
"When I found out that EA wanted me to be part of Command & Conquer, all I could say was 'Woooooooooooo!'" Flair said. "I had a great time on set and while I may have retired from the ring, I think my fans are going to love seeing the 'Nature Boy' style and profile his way to victory. I know my kids are going to have a great time trying to take it to me on the battlefield."
Command & Conquer Red Alert 3: Uprising features the new Commander's Challenge mode, a series of 50 scenarios where players will need to battle through a gauntlet of commanders and obstacles in order to unlock the game's powerful new units.
Command & Conquer Red Alert 3: Uprising will be available for digital download this March for $19.99.