The main feature of the new mouse is the 1 GB of storage included in its transceiver, enabling users to store the information they need, be it documents, pictures or music files.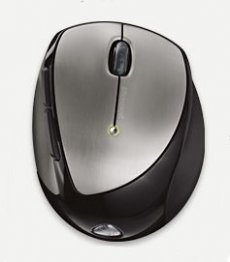 "Over the past 25 years Microsoft Hardware has consistently raised the bar of innovation, and adding a gigabyte of memory to the mouse transceiver is truly a computing milestone. We've packed more memory into the transceiver than an entire computer had 25 years ago," said Matt Barlow, worldwide director of marketing and partner development at Microsoft Hardware.
The battery of the mouse is stated to last for about three weeks and may be recharged using the USB port or a magnetic charger.
If wires are not what the user had in mind, the Mobile Memory Mouse 8000 allows him to switch to either Bluetooth or 2.4 GHz wireless.
Last on the features list is the one-touch access to Vista's Flip 3D feature, allowing users to flip through open windows in a stack, and quickly switch between applications. The mouse also features proprietary High Definition Laser Technology, a Tilt Wheel and two side buttons (Magnifier and Back)
The Microsoft Mobile Memory Mouse 8000 is scheduled to hit the stores in October for a retail price of $99.95