The new format will be standardized by the Jedec Solid State Technology Association, an open-standards organization in the semiconductor industry.
The UFS supporters list opens up with Nokia and includes Micron Technology, Inc., Samsung Electronics, Sony Ericsson, Spansion Inc., STMicroelectronics, and Texas Instruments.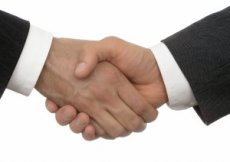 "The proposed UFS specification is good news for card manufacturers and set designers alike. The proliferating use of flash memory as a storage medium underscores the importance of introducing a universal connectivity solution for memory cards, where high performance and reliability are critical," (Jon Kang, president, Samsung Semiconductor)
The companies backing the UFS hope that the new format will reduce power-consumption in consumer electronic devices while also providing very low access times for memories and high-speed access to large multimedia files. According to the statement, the access time for a 90-minute (4 Gigabyte) high-definition movie would be reduced to a few seconds from the current 3 minutes standard.
Hopefully, the new format will become the standard and today's competitors will no longer be needed. Then again, it might just as well turn into another addition to a list that's already too long.
The UFS standard is expected to be finalized in 2009.