According to a T-Mobile statement, the company "nearly tripled the number of phones i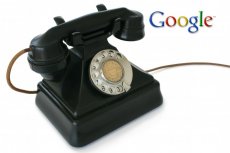 nitially available for delivery on our Oct. 22 launch date"and already got pre-orders for all of them. Al always in pre-release times, the company forgets to mentions just how many phones have been made available for pre-ordering.
In addition, T-Mobile announced that all customers who want to pre-order a device can place a pre-order through October 21 and they will get the device delivered at a later date. Also, customers can pre-register on the T-Mobile G1 site to be notified prior to launch where they can purchase the device beginning October 22.
The Android open source operating system was a project introduced by Google in November last year. The G1 is the first handset to feature the Android OS. The phone itself has been manufactured by HTC and will be available in the US only through T-Mobile.
The G1 phone's list of features includes a QWERTY keyboard, Wi-Fi, GPS, 3G network connectivity, and Bluetooth.