The two players retail at the same price ($249), the main difference being that Apple's product doesn't pack Zone's unappealing DRM technology.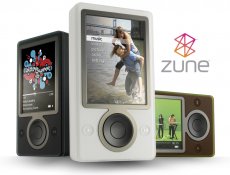 Apparently, the new release is part of a switch plan Microsoft made up following the Sony example: release a better version, get rid of the previous one. In other words, the current 80 GB Zune model has its days numbered on the market.
Microsoft launched the Zune player two years ago. Back then, expectations were high and the device was first dubbed the "iPod killer". The nickname soon turned into irony: the Microsoft player failed to be a serious alternative to the iPod. The Zune was known to have only 4% of the market in its grasp this spring. In the mean time, the iPod was the indusputable king with 71%.
Besides its failure with the consumers, the Zune turned out to be a dissapointing product for the retailers. Back in May, GameStop announced it was going to keep selling Zunes only until current stocks were dried out. The reason was not hard to guess: lack of demand.