The HP 2133 Mini-Note will feature a 1.2 GHz VIA C7 processor, 8.9-in. WXGA screen, 802.11 Wi-Fi, plus the Bluetooth option. The machines comes with an aluminum case and is 6.5-inches wide and 10 inches long. Its weight is said to be around two and one-half pounds.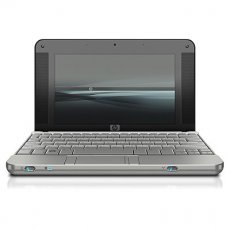 "Education shouldn't end at the bell," said Jeri Callaway, vice president and general manager, Personal Systems Group – Americas, HP. "HP believes providing each student with an affordable, creative multimedia tool like the HP Mini will better prepare them to live, learn and work in an information-rich society."
The company state that it also plans to launch a 2133 Mini-Note packed with Windows Vista Business. As expected, this model will be more expensive: $599.
At present time all eyes are on Dell, who is expected to come up with a similar announcement. Still, one question remains: isn't $499 a bit too much for a notebook targeted at this specific market?