According to local reports, the built-in lithium ion battery of a 2GB iPod Nano overheated during the recharge, causing the device to emit sparks and ignite. Apparently, no injuries were reported.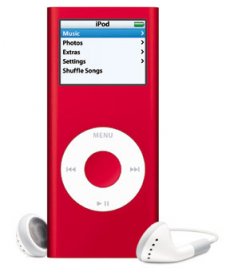 If this proves to be not a singular case, Apple is in for a huge headache. The affected model (identified by the product code MA099J/A) sold over 400,000 units in Japan. The devices first appeared on the shelved in September 2005 and lasted until September the next year.
A costly recall, by all means. What's more, Apple managed to successfully dig their hole deeper than needed, as users are unable to change the defective batteries by themselves. The batteries are sealed inside the cases and only Apple's staff can replace them.
The incident has reportedly taken place back on January 8 and Apple was informed about the incident in a short while. However, the Japan's Ministry of the Economy, Trade and Industry was kept out of the information loop until March.