The 5/8 of an inch T77 is Sony's thinnest model to date. It features a 10-megapixel camera, a 3-inch, 16 x 9 touch panel LCD screen, updated intelligent scene recognition technology, Smile Shutter and face detection technologies with child and adult priority.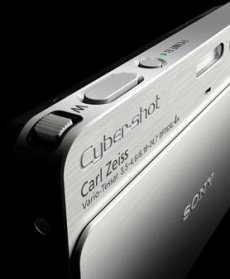 High sensitivity shooting (up to ISO 3200), eleven scene modes, and in-camera image management are also part of the pack..
"Sony is taking the lead in developing "intelligent" cameras so that taking great pictures is an automatic function and not a complicated process," said Phil Lubell, director of digital camera marketing at Sony Electronics. "This is part of our effort to enhance the camera experience for customers by offering new functionality."
On the other hand, the T700 model presents itself as the "photo album in your pocket". Its features list is identical to the one of the T77 and it also adds 4GB of internal memory (1,000 full-resolution or 40,000 VGA-quality photos), and a 3.5-inch, wide touch panel Xtra Fine LCD screen for photo-like viewing (210 pixel-per-inch resolution) with high contrast and wide-angle viewing.
Last but not least, its size is also around 5/8 of an inch, enabling users to easily carry it in their pockets.